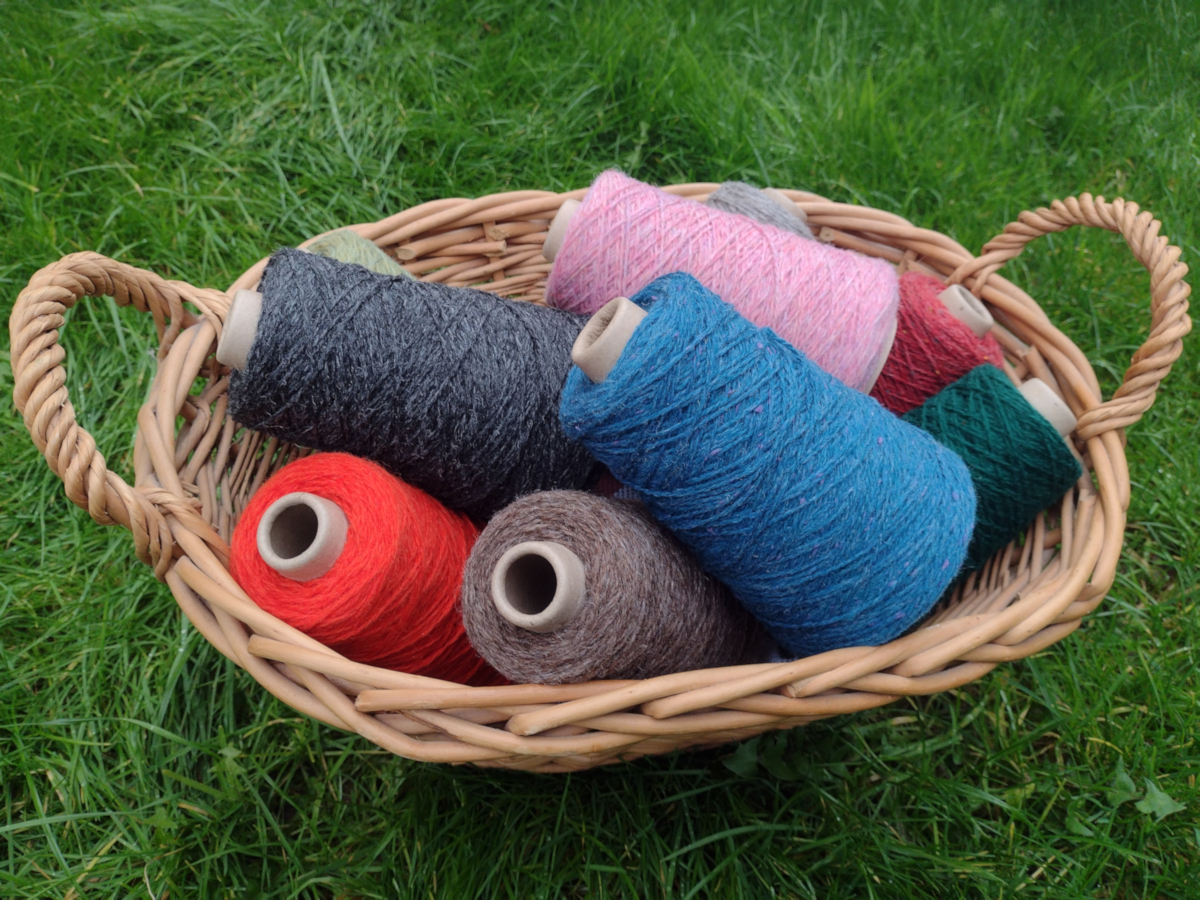 We're delighted to announce that we now stock the full ranges of New Lanark Spinning Co. Natural Undyed Yarn and New Lanark Collection. These 100% new wool yarns are spun to a 4.8/2 Nm count using 19th century machinery which is powered with renewable energy generated on site by a water-powered turbine, keeping environmental impact to a minimum.
The natural undyed range of seven colours is made by blending different colours of undyed sheep's wool then carding and spinning it to produce a yarn with tonal variations.
The New Lanark Collection comprises 24 dyed colours, including solid colours, heather blends of different dyed shades, and some with nepps of different coloured fibre spun into them. The resulting colours are reminiscent of the Scottish countryside and are named accordingly.
Some colours were originally part of the the "Donegal Silk" range but are now spun in the same colours but with 100% wool.
Weavers should note that the yarn is blended and spun using an organic oil for lubrication. This will wash away when your cloth is wet finished.
We're very pleased to be able to stock what was a very popular yarn for My Fine Weaving Yarn; it weaves well to produce a traditional wool cloth with good wear characteristics. We were able to secure some now discontinued colours:
These five colours are stocked on a "when it's gone, it's gone" basis as they are no longer manufactured, and we have discounted them to £10 a cone.
Technical
The 4.8/2 metric count is equivalent to a 3/2 NeC (cotton count) and a 9.3/2 NeS (Yorkshire Skein Weight). You can check other count equivalences using our Yarn Count Converter tool.
There are approximately 20WPI (wraps per inch).
Put up is 200g (approximately 480m) on a cone.